We offer a wide selection of wheels perfectly matched to our vast range of tires. From BBS via OZ right up to Sparco Wheels - at IHLE we stock everything your heart could desire.

Countless sizes combined with a large number of accessories from many manufacturers - such as original sensors - are available for you. And if you are confused by our great range of elegant wheels, our trained team is at hand to provide help.
Our range of wheels includes
Wheels for all makes of vehicle
All relevant wheel and tire manufacturers
Extensive range of sensors including original sensors
Personal advice from competent contact persons
DOTZ CP5
The CP5 certainly ranks as a different interpretation of the classic 5-spoke wheel from DOTZ. The black wheel with its polished fronts looks larger than it is thanks to the way the spokes meet the flange, while the specially sculpted central area with its 5-hole connection - the "smart center" - makes the wheel appear deeper and more forceful.
RIAL KIBO
Multi-faceted and commanding: the KIBO's clean lines produce a highly attractive multi-spoke wheel for all those who appreciate good design. The wheel boasts 20 spokes arranged in pairs at unequal spacings. A surprising and eye-catching feature is the hub, where the multi-spoke design features a deeply recessed central area.
SPEEDLINE SL6 VETTORE
The SL6 Vettore has a dynamic, sporting presence, while its the "flow-forming" technology fulfils the most exacting demands in terms of fluency, strength and quality of the wheel.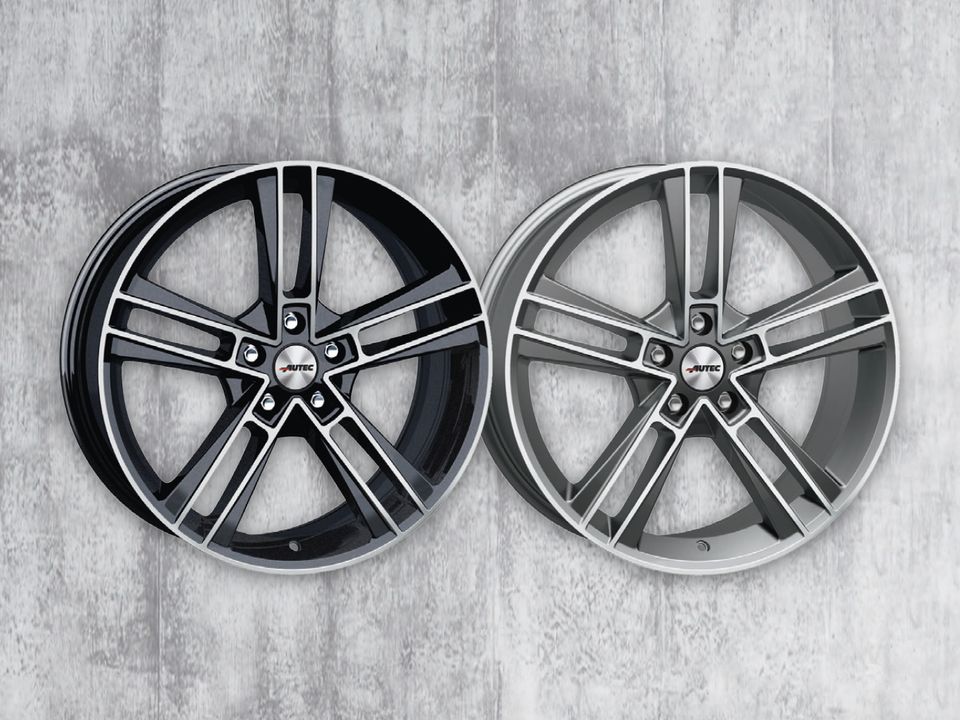 AUTEC R RIAS
Rias - the concave spokes and numerous reflective edges help the wheel to look muscular and extravagant. The delicate, highly polished surfaces are a particularly eye-catching feature, as they create strong contrasts and are perfectly highlighted by the recessed double spokes.