IHLE relies on modern warehousing in conjunction with a sophisticated commissioning system in order to guarantee fast, reliable delivery to your tire shop. To achieve this we have invested a great deal of work in the development of logistical concepts, and in efficient organisation of internal and external processes. Our entire warehouse management structure is aimed at ensuring that the processing of customer orders for goods delivery is as efficient as possible
Key performance indicators
Logistical power
Muggensturm central warehouse has an area of 57,000 m², capable of storing up to 1,000,000 tires
The latest technology
Fully automatic sorting plant with scan-tracking for up to 1800 tires per hour
Peak capacities
Goods output of 30,000 tires per day;
Wheel/tire package production with a capacity of more than 2,000 wheels per day
Easily accessible location
Excellent road connections via the A5 / A8 Autobahns
Safety standards
Experienced, permanently employed warehouse staff
Maintenance of Michelin standards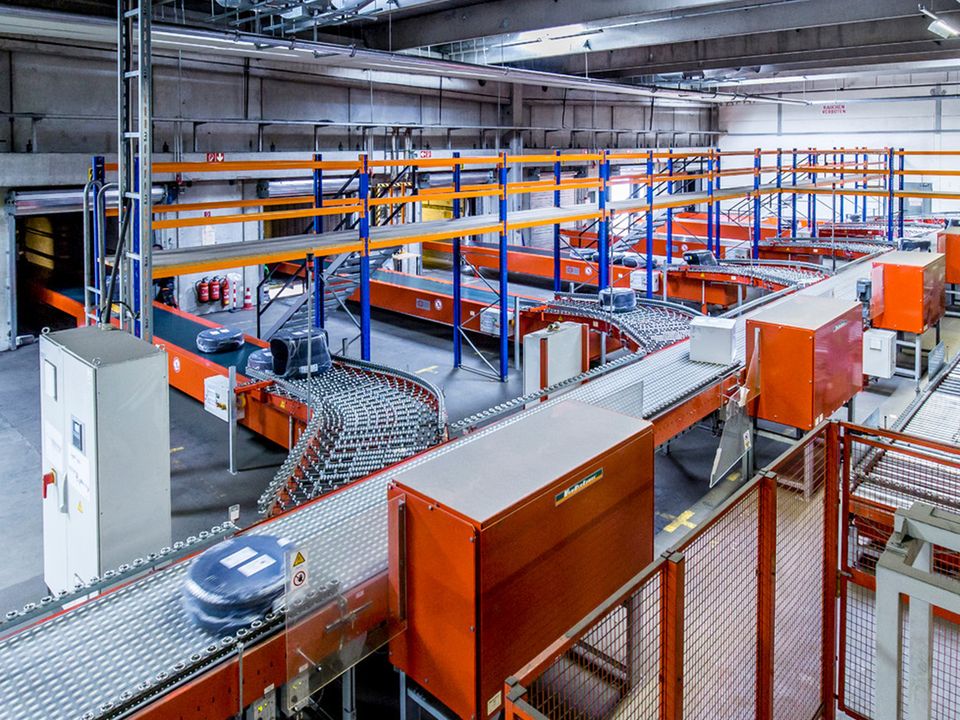 One million tires for Europe
Our logistical heart beats in Muggensturm, which is home to one of Europe's largest and most efficient central warehouses. With a floor area of 57,000 m² we can store up to 1,000,000 tires. To ensure that close links are maintained with our customers, we exploit our own network of external warehouses in many countries where the company is active.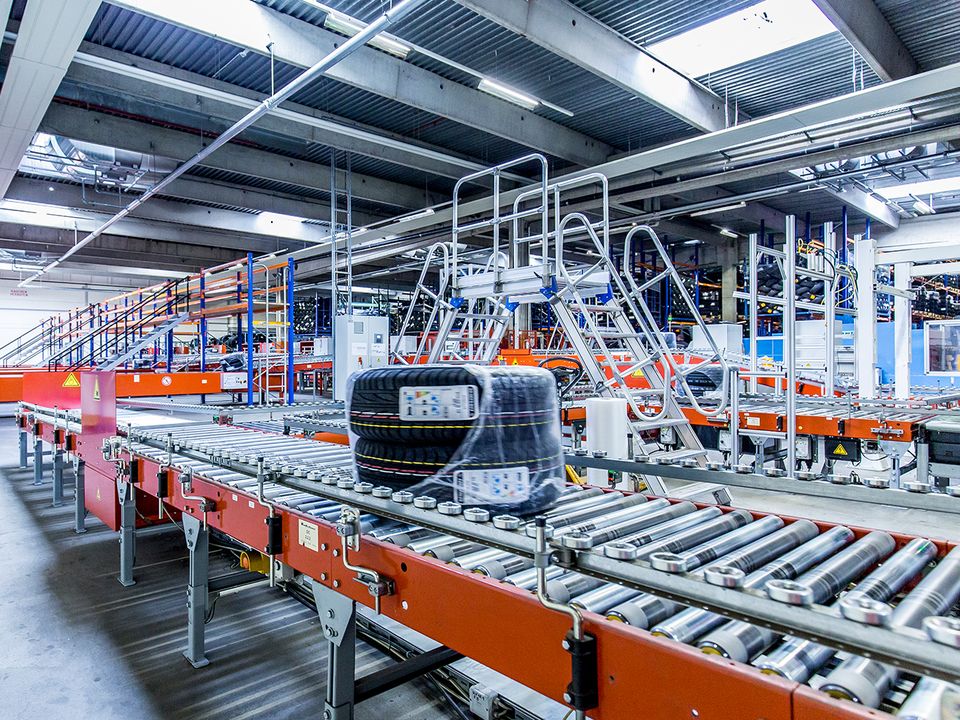 Reliability
We make every effort with our high-performance logistical system to ensure that all tires in our range are actually available at all times, even - and particularly - in the peak season.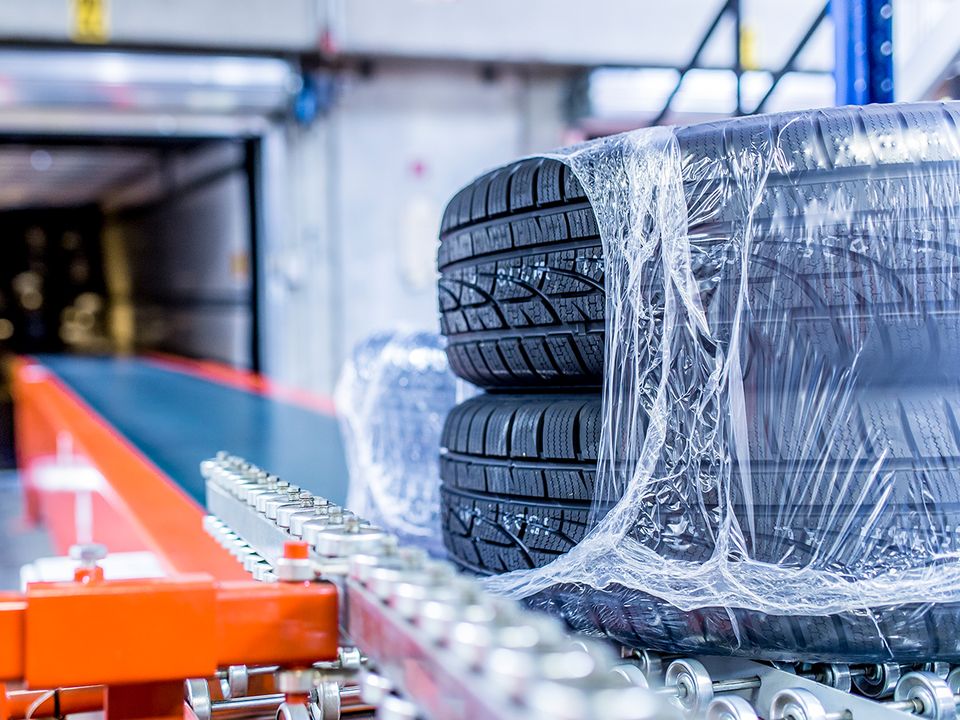 Buying 1 or 100 tires? You decide.
We have no minimum quantities. Our powerful logistics make us the ideal partner for customers large and small. We are able to deliver small quantities exactly when the goods are required.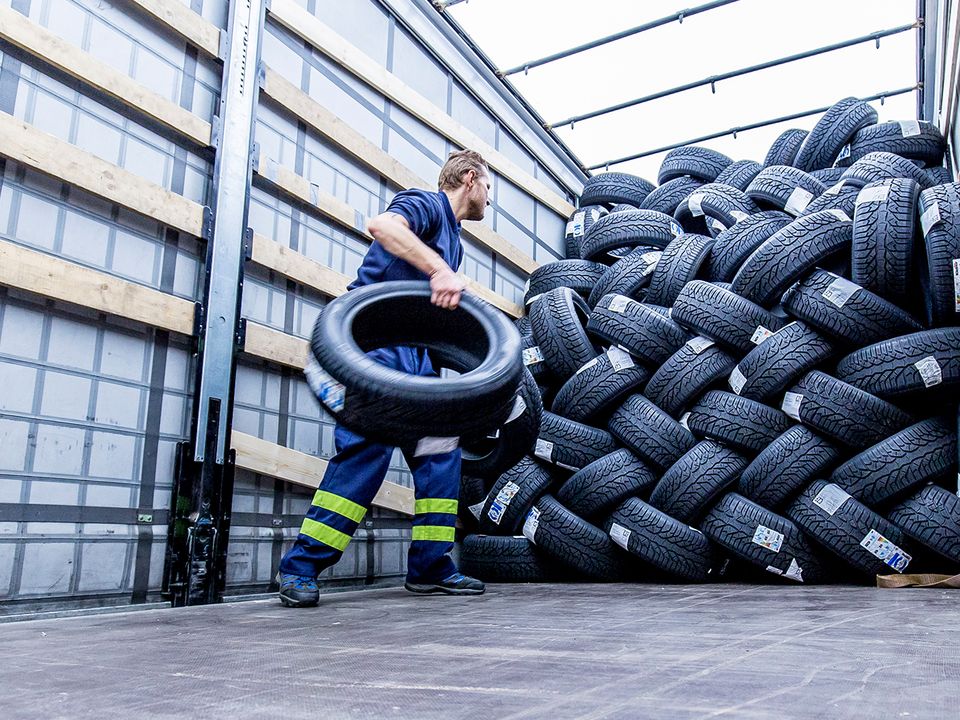 "Just in time" is our motto
The IHLE tire delivery service is outstandingly efficient, and very highly rated. We offer a wide range of services, so that you can have your tires delivered, for example, the same day, at night, or on Saturdays.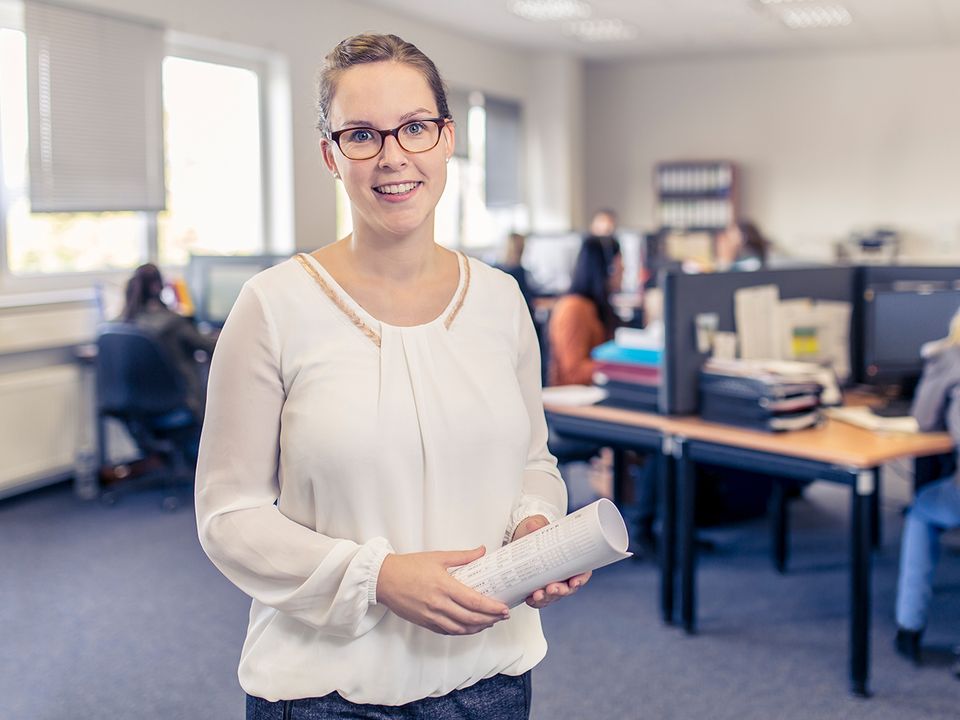 Tailor-made customer solutions
We can provide individual advice to each customer, tailored to his exact requirements. We can set up arrangements and conditions for the small car workshop just as well as those suiting manufacturer-supported car showrooms or dealer chains. Bring your problems, requirements and challenges to us, as we have an effective team of regional sales directors, in-house and customer service staff precisely for this purpose.